Small Van Load Storage Unit
View all 2 images
Typically, these storage rooms hold the equivalent of one room of furniture: a chair, desk, couch, mattress, dining room table – and some boxes. They have the same volume as a transit connect van load.

This storage space is ideal when you're renovating a room in your house, or when you're in between moves.


Cost per week
€37.25 Per Week Incl. Vat
Special offer
Prepay 4 weeks get 4 weeks free, Prepay 8 Weeks get 1 Hour Free Removals 10 Budi Boxes 1 Clear Tape and 10 Meters Bubble Wrap
Approx size equals
Transit connect van load
Measurements
Approx Length 5ft x Depth 7ft x Height 8ft
Volume
Approx 280 Cubicft
How many boxes fit
115 - 120 Budi Boxes Approx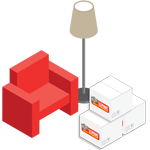 Safe Dublin storage for a box, or your home.
Flexible storage spaces for all business sizes.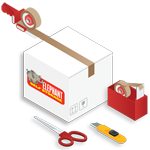 Storage boxes and packing supplies delivered to you.
Free Removals | Pre Pay and save up to 15%