4 Bed House / Large Business Unit Storage Unit
View all 3 images
These large storage rooms will store the contents of a typical four-bedroom house. They're also popular for businesses requiring storage space for excess stock or seasonal items.

For business customers, weekly rates are all-inclusive, with free access to our business centre, and the use of our meeting rooms and other business services.


Cost per week
€82.25 Per Week Incl. Vat
Special offer
Prepay 4 Weeks get 4 Weeks FREE, Prepay 8 Weeks get 2 Hours Free Removals 10 Budi Boxes 1 Clear Tape and 10 Meters Bubble Wrap and Sofa Cover
Approx size equals
Double garage
Measurements
Approx 15ft x 10ft x 8ft H
Volume
Approx 1200 Cubic Feet
How many boxes fit
Fits 6 Pallets
Storage tips
Large furniture at back of unit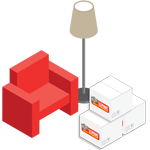 Safe Dublin storage for a box, or your home.
Flexible storage spaces for all business sizes.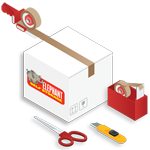 Storage boxes and packing supplies delivered to you.
Free Removals | Pre Pay and save up to 15%