Drive-Up Storage 24/7 Access optional
View all 4 images
We recommend these units for business owners who need storage for excess stock and want to get deliveries out on the road outside of normal business hours.

These self storage units hold approximately 300 medium-sized boxes.
Measurements
Approx Length 8ft x Depth 10ft x Height 8ft
Volume
Approx 640 Cubic Feet
How many boxes fit
300 medium boxes or large business storage.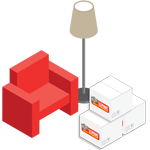 Safe Dublin storage for a box, or your home.
Flexible storage spaces for all business sizes.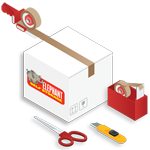 Storage boxes and packing supplies delivered to you.
Free Removals | Pre Pay and save up to 15%