What a great bunch!
Patrick O'Meara introduces us to the members of Mens Shed over a cup of tea and explains the importance of the charity in the local community.

Mens Shed provides a meeting point for men of any age. The men meet to take part in woodwork, crafts, gardening or just a chat over a cuppa.
They work together share experience skill and knowledge with each other. It's a place for anyone who needs to get out of the house, develop a hobby or meet new people. This creates support network and helps reduce isolation.
The work they have done is outstanding, crafting wooden wheelbarrows for flower pots, bird houses and a project they are working on for a local school is the buddy seat.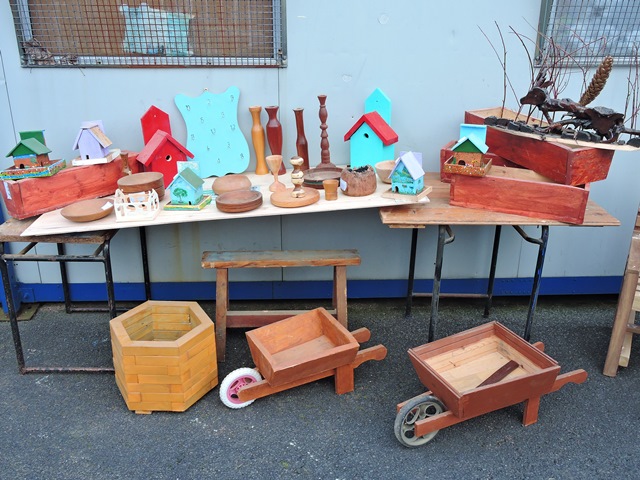 The beautiful wooden chair below called a 'buddy chair' craved by the Men. This was made and donated to a charity who help create awareness about suicide.
We were made to feel very welcome on our visit and we were delighted to donate to this great facility in our local community.
Jude & Ciara – 2016
Tallaght Men's Shed – Glenview Lodge, Glenview Tallaght, Dublin 24 – Maire Redmond – 085 165 3983 or email maire.redmond54@gmail.com, Francis Monaghan – email fmcsmonaghan9@gmail.com