Three years ago, Allison Carter's family felt the time was right for Allison's 84 year old mother to move in with them. Watching her mother struggling at home on her own, Allison was constantly worried about her and really wanted her to live with them and enjoy daily family life. Allison's mother was delighted to be close to her daughter, son-in-law and grandchildren.
However, a number of practical issues had to be overcome. As an octogenarian, Allison's mother had accumulated a lifetime of wonderful belongings that she was not willing to part with. Allison, however, didn't have the space to house the wealth of personal items and furniture.
Having lived in the South Dublin area for a number of years, Allison was familiar with the Elephant Self Storage signs but had never visited the facility. Realising that Elephant Self Storage could be the answer to their problems, Allison and her husband got in touch to find out how the process worked.
Allison says: "We popped in to learn a little bit about self-storage and what was involved. The Elephant Self Storage team could not have been more helpful. We were given all the information we needed and were told there were no long term contracts and we could change the size of storage space we needed whenever we wanted – with just two weeks' notice. This was a perfect solution for us and allowed us to hold onto mum's items, making the whole moving process less emotionally draining on mum."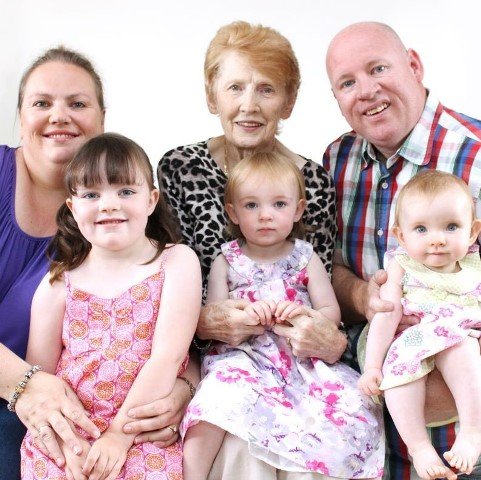 Allison and her family availed of a large, house sized garage unit when they joined Elephant Self Storage in July 2014. This was used to house the majority of Allison's mother's belongings while everyone got settled into the new routine. However while the family home worked well, Allison and her husband felt that it could work better and they came up with a plan to provide Allison's mother with the more personal space and privacy.
In 2015 / 2016, the family overhauled the property to provide a private 'annex' for Allison's mother. During the renovation process, a lot of furniture was put into storage.
Allison says: "Elephant Self Storage were great. There was no problem changing unit size and the staff couldn't have been more accommodating and the process was totally straight forward".
Once the building work was complete, Allison's family had more space and the layout of the property worked better for everyone. Once the builders had packed up and left, Allison and her mother visited Elephant Self Storage and brought home some of Allison's mothers own furniture and belongings to decorate her new space. She was over the moon!
As the family were also able to move their own belongings back into the bigger family home, they downsized to a smaller storage unit for the remaining items.
"At the end of the day Elephant Self Storage is so much more than a service. The team that work there really listen to you and want to work with you to help you as much as they can. There was always a warm welcome and a smile anytime we came through the door and no problem was too big. I'm so glad I made the decision to stay with them!"