Case Study –
How a leading Irish insurance company ensures the safety and security of its own documentation and files.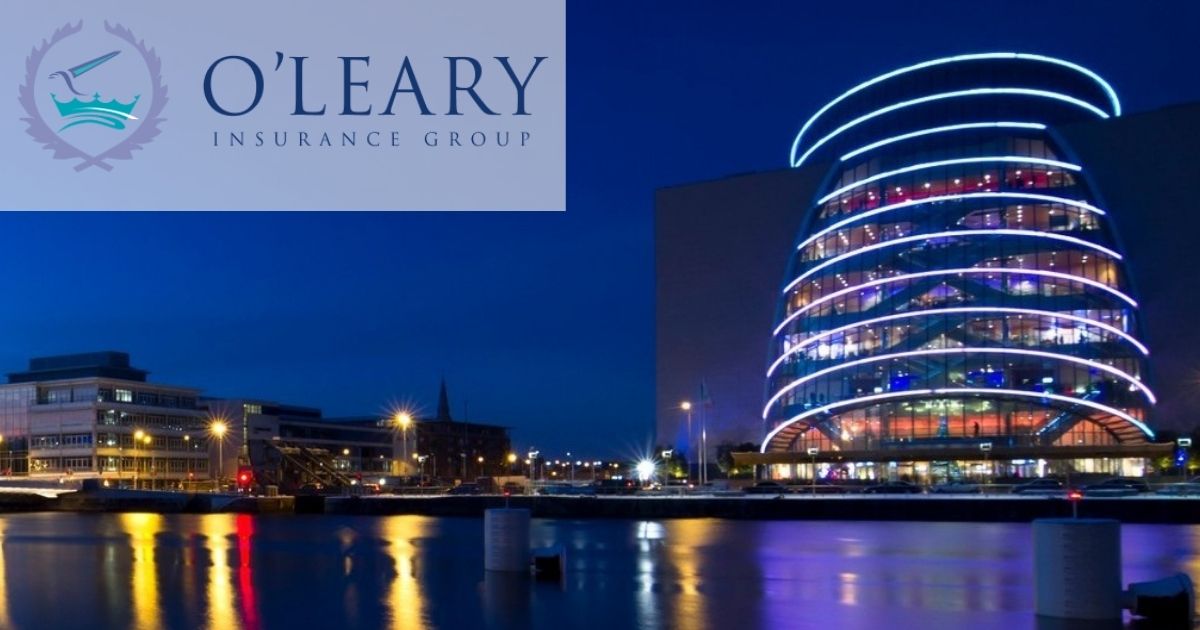 O'Leary Insurances Dublin is a subsidiary of the O'Leary Insurance Group, which has offices in Cork, Dublin, Galway and Waterford.
Headquartered in Pembroke Road, the Dublin operation has nine separate offices, and employs over 30 staff in the provision of domestic and commercial insurance.
The company doubled in size in 2015 after a significant acquisition, when space became an even more precious commodity.
The Dublin headquarters of O'Leary Insurances is a beautiful four-storey over basement building, but all available space has long since been filled up. With an expensive rental cost for city centre space, it made no sense to be using that valuable space for storage purposes.
Also, the nature of the building simply didn't lend itself to effective storage, while the security issues around keeping the files safe was another consideraton.
While many of the files that the company produces these days are digital, there is still a need to maintain some paper files for up to six years for regulatory purposes, while other complex insurance files are often kept indefinitely, in case of a major query or issue.
Aidan Waters of O'Leary Insurances Dublin explains that he previously had experience of offsite storage in the form of warehousing, but it wasn't a very positive one.
"A search for a document or file was not a particularly pleasant experience, involving a trip to a dusty and dirty warehouse, and possibly looking for assistance to get our hands on the files we needed."
"At Elepant, we have three storage units, and one of the big positives is that we can upgrade this amount of space instantly, should the need arise. And equally, if our requirements reduce over the coming years thanks to a move towards electronic filing, we can scale back our space with no penalties."
"First of all, we find the frontline staff at Elephant really pleasant and easy to deal with. Nothing is too much trouble, and on the odd occasion when we need assistance, they're always there to help out".
"Also, when we do the sums, Elephant works out as a much more cost-effective option compared to warehousing – particularly as we never have to pay for space we don't need. We can scale things down at a moment's notice."
"Thirdly, we love how easy it is to access our material. I can drop in at 8.00am in the morning, pick up a file and be back in the office by 9.00. No delays, no drama."
"It's also fair to say that the environment in Elephant is almost clinically clean – a far cry from our former warehouse experience. Access to our three units is really simple, and we can be in and out in no time."
"We also like that they have the same attitude as oursleves when it comes to things like responsible energy use – the lights come on when you enter, and are otherwise in power-saving mode. We hate waste!"
"There's also the security issue. There is a tremendous level of security in evidence at Elephant, and we have absolutely no worries about the safety and security of documents that can often be sensitive in nature."
"And finally, it's a much more pleasant experience to visit our Elephant units than try to do the same thing in a warehouse unit. Chalk and cheese, to be honest."