Elephant Self Storage Customers Say "Elephant Are The Best! Excellent service, lovely staff!"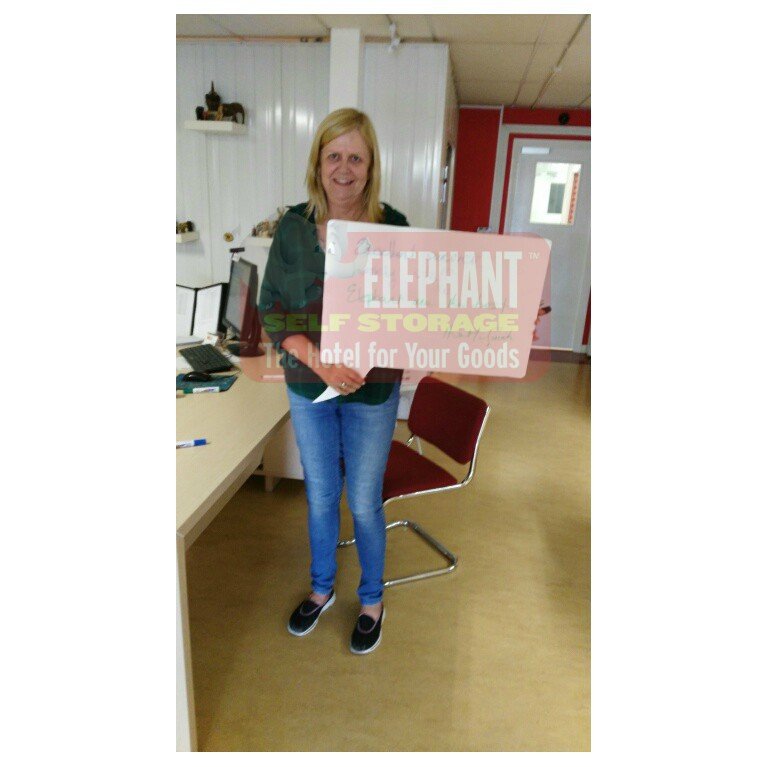 Aine Mc Guirk stored with Elephant Self Storage while refurbishing her new home. She had great fun with all the team and was a frequent visitor to the office throughout her stay for a quick chat.
Aine Mc Guirk.
Make your booking Today! Email info@elephant.ie or call 01 494 0000.
Elephant Self Storage 2017.