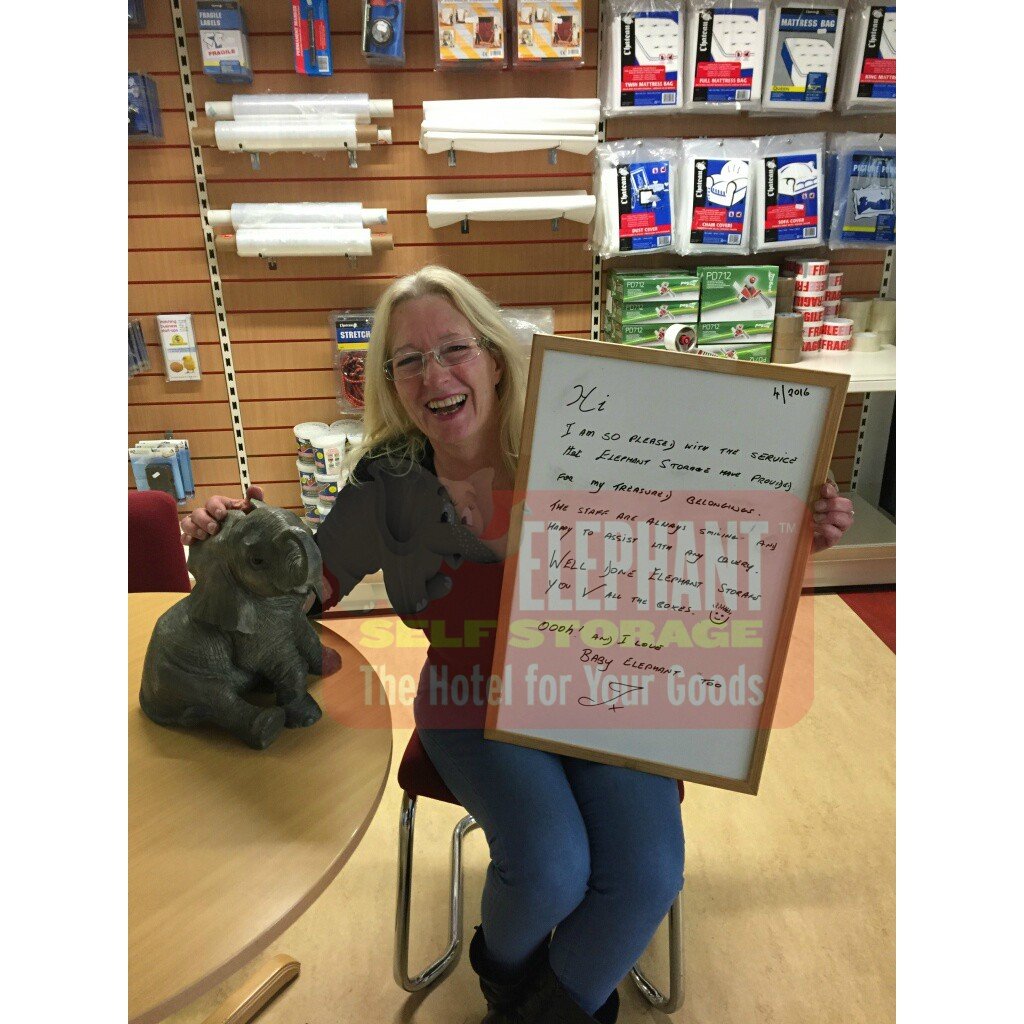 Teresa had some lovely comments on our storage facility in Tallaght. Read on to find out what she had to say.
"Hi, I'm so pleased with the service that Elephant Storage have provided for my treasured belongings. The staff are always smiling and happy to assist you with any query. Well done Elephant Storage. You tick all the boxes 🙂
Oooh! And I love baby Elephant too.
T x"
Teresa McGrath
Elephant Self Storage 2016.