Aimed at creating a safe self storage space for all, we are committed to strict security and policies, none more so than welcoming the intelligence and operations units from the Revenue to our facility.
Last year Canine Detector Dog Teams from The Revenue took part in a wide project throughout our facility, aimed at discouraging criminals from using storage units to store illegal goods.
The Irish Revenue deploys detector dogs at strategic locations throughout the country, including self storage facilities. Each visit comprises of a detector dog, a dog handler, and a team of support staff. The dogs have been trained to detect controlled drugs such as heroin, cocaine, cannabis, amphetamines and ecstasy. In addition to the drug detector dog teams, Revenue also has tobacco and cash detector dog teams.
Sniffer Dogs Joined Elephant Self Storage To Seek Out Illegal Goods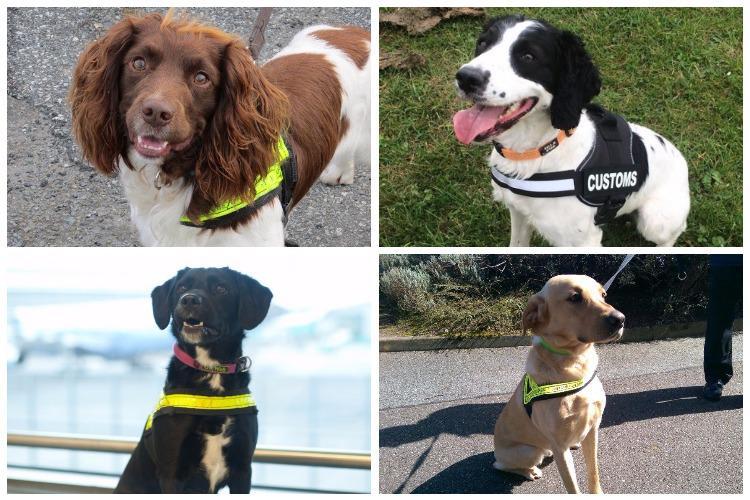 Co-operation between Irish enforcement agencies includes a Joint Task Force comprising Customs, Gardaí and Naval Service if required for maritime operations. There is nationwide liaison at local level between nominated Customs and Garda officers in addition to the exchange of information between the Customs Drugs Law Enforcement Unit and the Garda National Drugs and Organised Crime Bureau. These units are on-call, 24 hours a day, 365 days of the year, are mobile, and provide back-up to other enforcement agencies when required.
Safe Self Storage provides a  solution for storing some of your most valuable possessions as well as freeing up space in your house. Whatever your reason for choosing safe self storage, keeping your belongings safe is paramount. Elephant Self Storage provide safe storage and value in Dublin for a box, or your entire home.