Large Personal Storage Locker
View all 2 images
Large personal storage lockers are suitable for boxes, bags and light pieces of furniture.

These units are perfect for storing the clutter from a spare bedroom or for saving baby equipment and clothes. 50% Off 1st Year - Subject to availability.
Cost per week
€25 Per Week Incl. Vat
Special offer
Prepay 8 Weeks Get 4 Weeks FREE!
Measurements
Approx Length 5ft x Depth 6ft x Height 5ft
Volume
Approx 150 Cubic Feet
How many boxes fit
Fits up to 50 - 60 Budi Boxes Approx
Storage tips
No Heavy Furniture or Heavy Boxes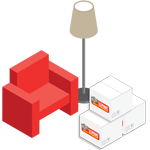 Safe Dublin storage for a box, or your home.
Flexible storage spaces for all business sizes.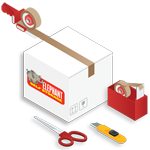 Storage boxes and packing supplies delivered to you.
Free Removals | Pre Pay and save up to 15%