Think GREEN!
Contributing to a sustainable environment and local community.
Elephant Click and Store has implemented an environmental policy and we are actively reducing, reusing and recycling as much as possible. Our facility has a very low carbon footprint, and we continue to find ways to increase our sustainability efforts. 
Paperless Office
We changed from a paper-based to an online booking system. This has drastically reduced our paper usage by extending this system to also cover our payable invoices, facilitating electronic imports and management of accounts payable function. 
Reducing the use of paper saves trees and conserves energy used in converting those trees into paper. It limits the consumption of paper and contributes towards the saving of natural resources. It also helps reduce the waste and CO2 emissions derived from its production and transportation.
Elephant Packing Boxes
Elephant boxes executively made for Elephant are made from 90% recycled material. Cardboard boxes can be recycled up to 7 times before fibres become too weak. This minimises waste and if sent to landfill is fully biodegradable waste, which leads to careful management of forests (renewable materials).
Recycling reduces materials / energy required for manufacturing new packaging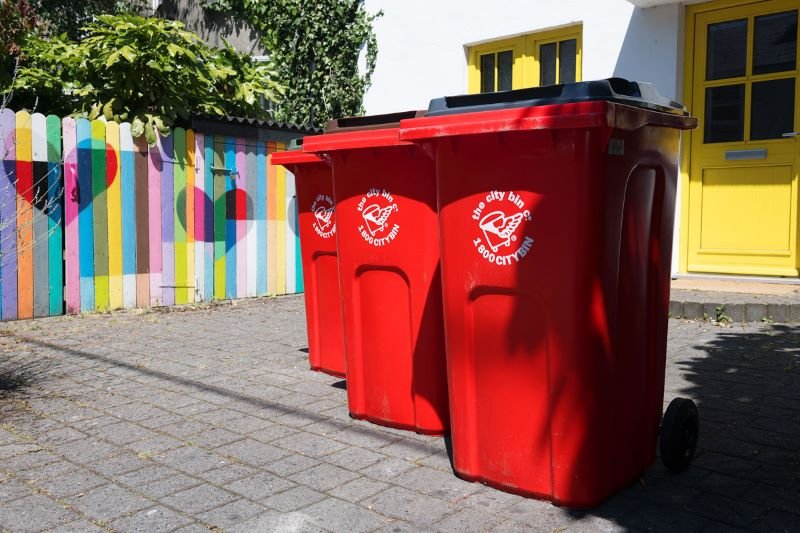 Recycling bins
A large emphasis in-house on recycling bins to encourage recycling throughout the facility.  Recycling items instead of throwing them away makes our air and water supply much safer for all to enjoy.
If we can recycle 30% of our rubbish each year, we can save enough energy to equate to 11.9 billion gallons of gasoline. This is a massive amount of energy, and that is from recycling a mere 30% of our trash.
Recycling boosts the economy. It only takes one person to run a landfill, but a recycling plant employees many more people. For every one person that it takes to run a landfill, it takes 25 more to keep up with recycling.
Electric Car Charger On Site
Elephant customers can avail of our charger on site. Just ask at reception.
Electric vehicles (EVs) fight climate change by powering transportation with electricity, not fossil fuels.
Driving electric vehicles reduces or eliminates GHG emissions; the air will continue to get even cleaner as more renewable energy comes into the grid.
EVs improve local air quality by centralising emissions at power plants, and they are more efficient overall than vehicles powered by fossil fuels.
Who left the lights on? Not us!
At Elephant, lights are always switched off and are on motion sensors while facility is open.  
We are on our way to fully transition from fluorescent to LED lights. Some experts estimate that LED lighting consumes 80 percent less energy, and lighting accounts for 20 percent to 30 percent of global electricity use.
Bug and Insects Bed and Breakfast
At Elephant, we care about our smallest neighbours. 
We operate like a hotel for your goods, but there is an even smaller one outside for insects and bugs. Our Bug Hotel is hand-made entirely of material found in woods, parks, and on beaches in the greater Dublin and Wicklow area. We are proud to say that we already have our first tenants in and they are delighted with their stay.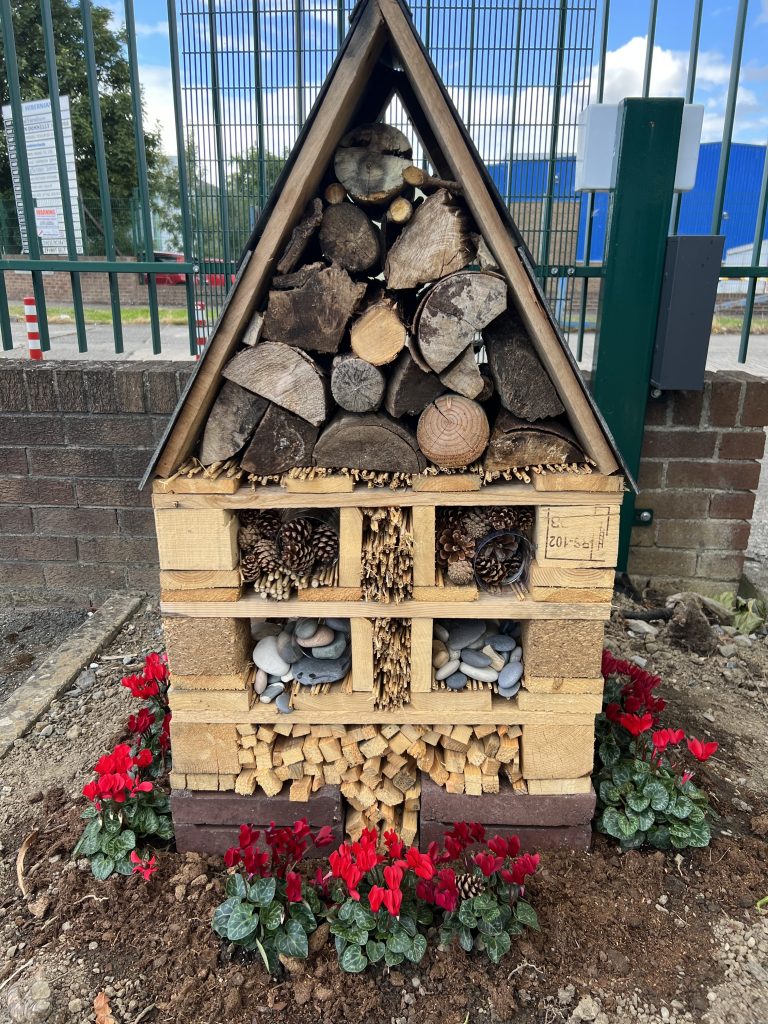 Our Contribution 
With a special Thank You to our customers and friends of Elephant who have referred new customers.

For every booking they have sent us we have and will

donate €5 on their behalf to charities. See the list of charities we have personally donated to over the years.
To date we have donated over €40 000.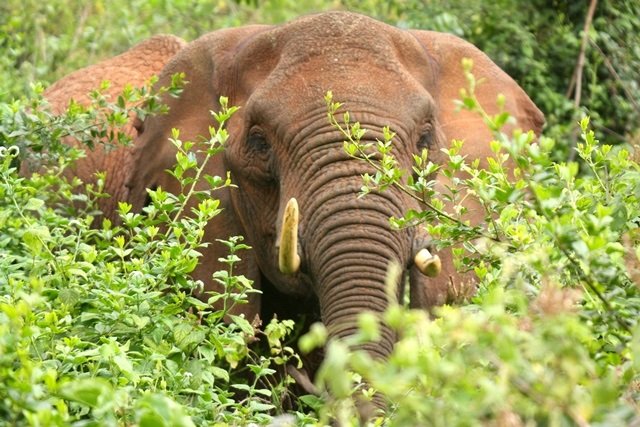 Elephant Family Charity 
We are proud supporters of the Elephant family and the work they do help protect Asia's landscape. 'We protect Asia's landscapes and the elephants, tigers and leopards and people who live alongside them in the most densely populated places on earth.' The Asian Elephant alone has lost 95% of its habitat and 90% of its population in the past 100 years.  
'Our works focuses on both the sharing and sparing of space between people and wildlife. We work with on the ground conservationists, forest officials and governments to enlarge and reconnect protected areas as well as to improve the living conditions for all species, outside of these spaces.'
Elephant Parade
Elephant Parade® is a social enterprise and runs the world's largest art exhibition of decorated elephant statues. Created by artists and celebrities, each Elephant Parade statue is a unique art piece. The life-size, baby elephant statues are exhibited in international cities and raise awareness of the need for elephant conservation.
Limited edition, handcrafted replicas and a select range of products are created from the exhibition elephants. 20% of Elephant Parade net profits are donated to elephant welfare and conservation projects.
Elephant Parade products are sold exclusively in our boxshop.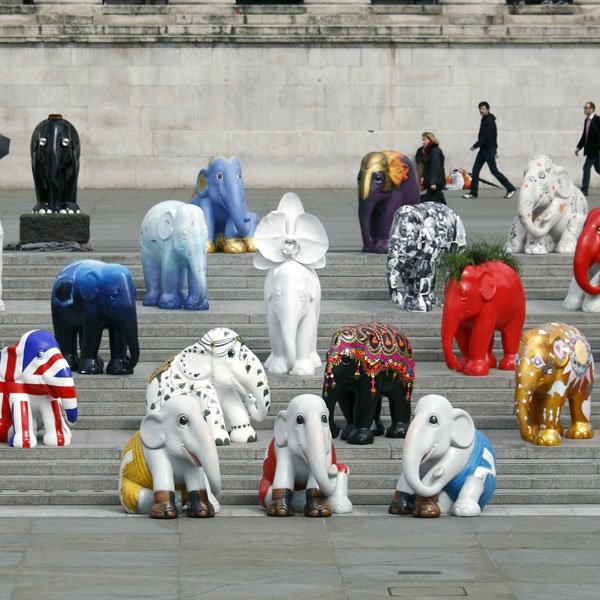 Men's Shed Tallaght
Men's shed in Tallaght is a great part of the local community.  We have met the team over the years, shared a cup of coffee and they've told us why it's such great support from men who live alone and can share any worries.
'We aim to make it as easy as possible for any like-minded group of men in Ireland to set up, run and maintain a men's shed. To this end, they provide information, resources and support to their member sheds throughout Ireland; listening and responding to their members' concerns is a cornerstone of their ethos.'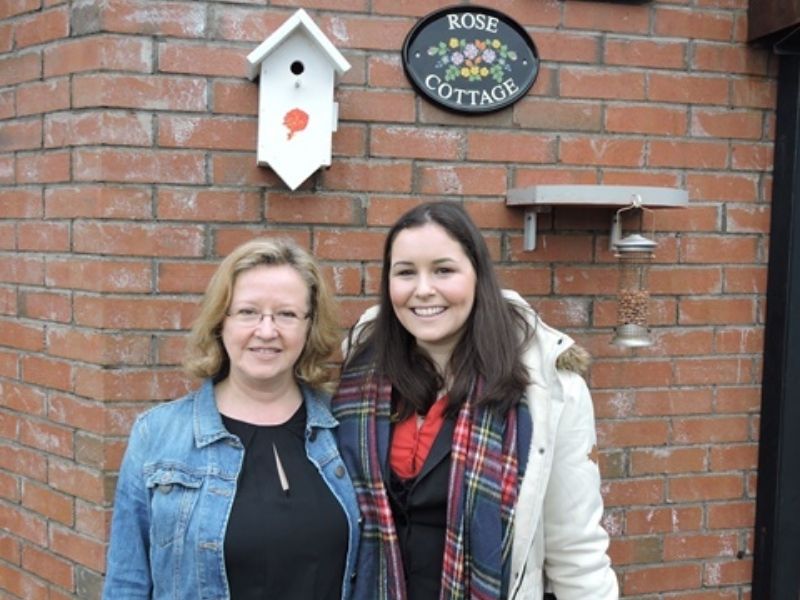 Rose Cottage Day Care Centre
Elephant Self Storage are on going supporters of the Alzheimer Ireland. We give locally to the Alzheimers Rose Cottage in Tallaght. Mary Hickey who runs the facility is extremely proud of what she has created and rightfully so!  This cottage provides the much needed respite care within the community, they do a range of activities, reading, drawing, baking and outgoing.
While the clients are busy in the facility Rose Cottage also provides a way of relief for there family, friends or carer by offering a professional and practical care service for a few hours per day to take a short break.
Acara – Lesotho Building Project
Elephant Storage's MD Jude O'Meara, joined Acara and volunteered along with 60 others, some trade and most non-trade, to build a safe house in Lesotho South Africa. Even though the population of Lesotho is small it has the 2nd highest number of HIV cases in the world, leaving very young children without parents or a family. Grandparents usually step into the role to take care of children but a lot of the time the children are in vulnerable situations and need a safe place to stay. The house built by Acara provides teaching facilities, kitchen, bedrooms with a garden to grow vegetables for the children and a much needed safe place.
With Thanks the support of Elephant Storage customers, friends and family Jude raised €7,000 towards the building material used. The following year Elephant Storage helped store supplies sent out to families.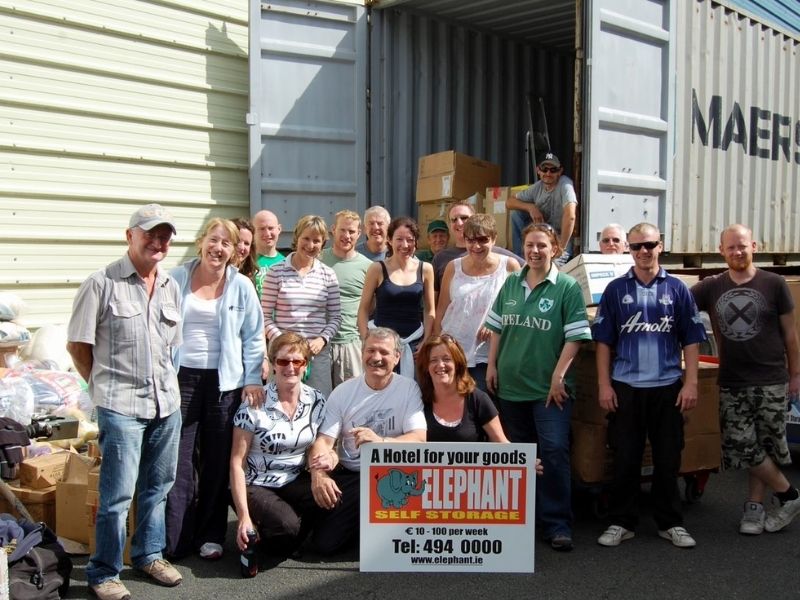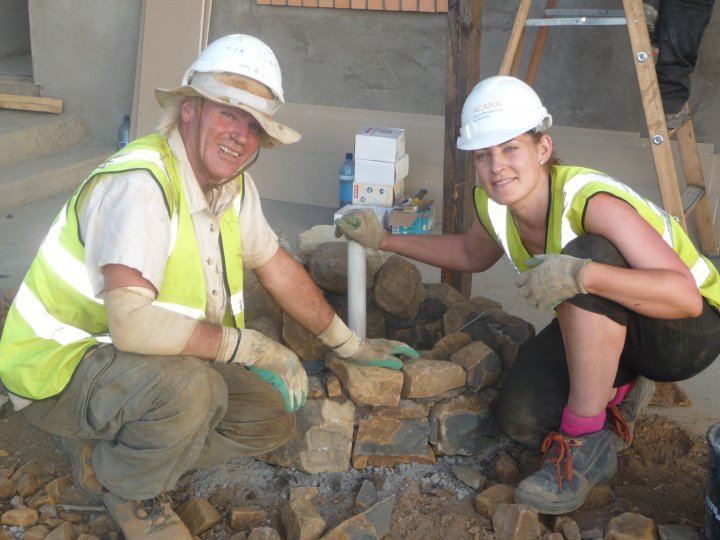 Why Use Elephant Self Storage?
Whether you need to store the contents of your entire house as you move home, or just want to keep some small personal items secure as you travel, a self storage unit can often provide a practical and cost-effective solution.
With Elephant Self Storage, you can store as much or as little as you like, and for as long as you like. If you find that you need a larger or smaller storage space on the day you move in, we can transfer you to a different storage unit – with no hassle.
Renovation work can greatly increase your comfort and the value of your home. But, what about protecting your belongings from dust, moisture, damage or even theft? A sheet thrown over your furniture isn't ideal while piling everything into a damp garage or attic is risky.
Moving house is exciting, but also challenging. Sometimes your move out and move in dates don't match. Our self storage units in Dublin can safely store the contents of your old house until your new home is ready.
Elephant Self Storage is now a collection point and drop-off location for GoCar Cargo Van in County Dublin. With GoCar, you can rent a vehicle to facilitate moving home or premises, and pay only for the hours you've used it for.