Room Sizes
Prices
Book For FREE Online
Online special offers
Mini Personal Locker
From €10 Per week
FULLY BOOKED
Please fill form below to
check availability
Small Personal Locker
From €13 Per week
Book for free
Upto 15% OFF!
Medium Personal Storage Locker
From €21 Per Week
Book for free
Upto 15% OFF!
Large Personal Storage Locker
(Ideal for 1-2 bed with no furniture)
From €30 Per week
Book for free
Upto 15% OFF!
Walk in Wardrobe Storage Unit
From €32 Per week
Book for free
Upto 15% OFF!
Small Van Load Storage Unit
From €42 Per week
Book for free
Upto 15% OFF!
1 Bed Apt Storage Unit
From €49 Per week
Book for free
Upto 15% OFF!
2 Bed Apt/House Storage Unit
From €57 Per week
Book for free
Upto 15% OFF!
3 Bed House/Small Business Storage Unit
From €70 Per week
Book for free
Upto 15% OFF!
4 Bed House/Small Business Storage Unit
From €90 Per Week
Book for free
Upto 15% OFF!
Double Garage / Large Business Storage Unit
From €135 Per Week
Book for free
Please fill form below to
check availability
Drive-Up Storage 24/7 Access optional
From €85 Per week
Book for free
Please Ring limited availability 01 4940000
Get more information! (send us an email with a reservation request or with further questions)
FAQ's
Do I take out Insurance?
Tony
2018-10-13T13:43:42+01:00
Yes, we include €1,000 in the storage rent but you can extend this for an additional charge. If you use your own Insurance you must have your policy stating covered in Elephant Storage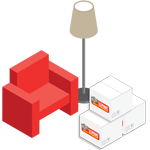 Safe Dublin storage for a box, or your home.
Flexible storage spaces for all business sizes.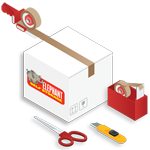 Storage boxes and packing supplies delivered to you.
Free Removals | Pre Pay and save up to 15%