3 Bed House/Small Business Storage Unit
View all 3 images
These medium storage rooms are suitable for personal or business use. They fit around 290 medium-sized boxes or 5 to 6 pallets. That's the entire contents of a three-bedroom house or plenty of business inventory.

This size is ideal for storing large furniture and appliances during a move, extended travel or renovating.






Cost per week
€74.75 Per Week Incl. Vat
Special offer
Prepay 4 Weeks get 4 Weeks FREE, Prepay 8 Weeks get 2 Hours Free Removals 10 Budi Boxes 1 Clear Tape and 10 Meters Bubble Wrap and Sofa Cover
Approx size equals
Average Car Garage
Measurements
Approx 10ft x 10ft x 8ft H
Volume
Approx 800 CubicFt
How many boxes fit
290- 300 Budi Boxes Approx
Storage tips
Stack the furniture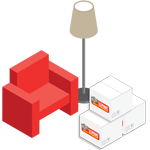 Safe Dublin storage for a box, or your home.
Flexible storage spaces for all business sizes.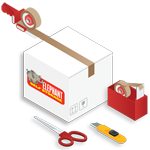 Storage boxes and packing supplies delivered to you.
Free Removals | Pre Pay and save up to 15%