Blue Tiger Coffee is the first business of its kind within Ireland, connecting businesses with local coffee roasters to provide fresh, high quality coffee directly to employee's within the office space. Since the introduction of Blue Tiger Coffee to Ireland in 2016, the company has expanded its product range to office workers to include premium teas, craft beer, cold brew, healthy snacks, fresh produce and custom kitchen services. Some of the clients Blue Tiger Coffee cater for include Facebook, Google and Twitter.
As the business model of Blue Tiger Coffee relies heavily on the movement of product and machinery, there is a lot of stock that needs to be stored for various periods of time.
Blake Homan, MD of Blue Tiger Coffee Ireland, believes that Elephant Self Storage were a key component in the growth of their business.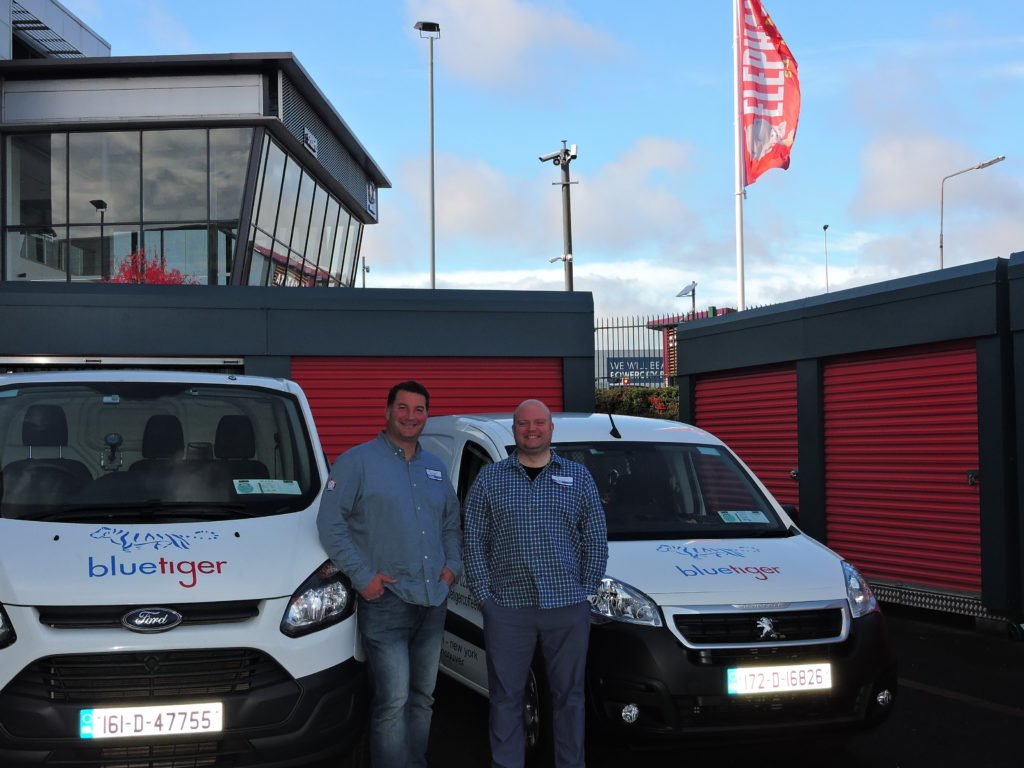 Blake states: "Availing of a space with Elephant Self Storage was one of the best decision's I've ever made for my business. The entire team are incredibly helpful, professional and friendly and really go above and beyond to help wherever they can. The security and flexibility that the storage space provides my business is insurmountable and has allowed me to push my business further and expand in the short space of time that it has."
Blue Tiger Coffee has been with Elephant Self Storage for almost two years and have upgraded their storage space nearly six times. Blake acknowledged that each time they changed to a bigger unit, the process was utterly seamless. Given the nature of the work of Blue Tiger Coffee, they require access to their stock 24/7. Blue Tiger Coffee currently hold a drive-up unit which allows complete access at any time day or night.

In Blake's personal situation he decided to go ahead with a self-storage unit instead of a warehouse due to the significant difference in the cost. Blake states: "We were bringing our new business model to Ireland and we had a lot of stock, but we also needed to keep costs down. Elephant Self Storage provided us with the perfect space for all of FMCG products and their units offer the highest level of security. This meant we didn't have to worry about overhead bills associated with a warehouse such as security, heating etc. The unit at Elephant Self Storage has been an immeasurable benefit to getting our business up and running in Ireland".