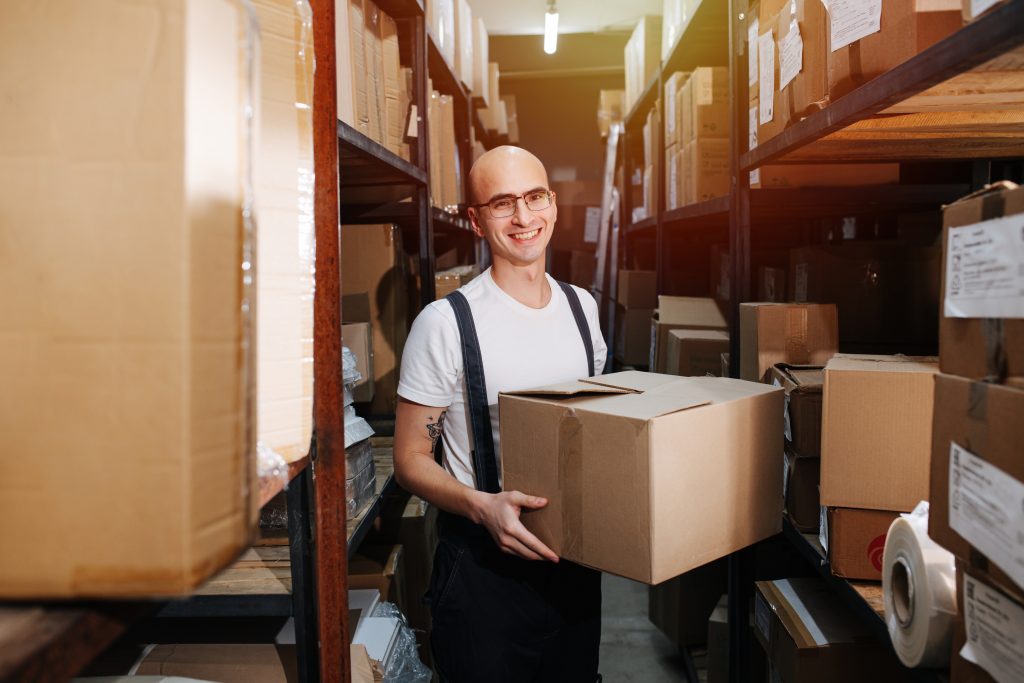 When Stock Storage Is The Right Move For Your Business
Store seasonal overflow or your whole inventory at Elephant Click & Store. We provide ideal short and long term solutions for seasonal businesses who need fast access to stock and inventory.
Avoid expensive warehouse costs by renting only the space you need for your stock inventory, for as long as you need it, and with flexibility and the benefits of having our team behind it to support your business. We receive deliveries on your behalf, and stock them directly into your own storage space.
Why rent a flexible business storage space in Elephant instead of renting a large warehouse?
Firstly, unlike a warehouse, Elephant has no additional costs. We offer an all-inclusive price for security, ESB, rates, maintenance, and insurance.
Secondly, use Elephant for a short/long contract with no additional overheads. Access between 8 – 6 pm or opt for our American style double garage storerooms for out-of-hour access. They are a great storage solution.
Thirdly, at Elephant Click & Store, we accept deliveries on your business's behalf, while you are on the road. This is put in a holding bay until you're ready to transfer it to your storeroom. Never miss a delivery again and avoid cluttering up your home.
Many online customers store their inventory, sort and dispatch as needed. These days businesses must be flexible and, on the move, keep overheads low to be competitive. If you don't want the extra cost of warehousing in Dublin, yet you need to access your stock for your online retail business, Elephant is a great storage solution for your business.
Fourthly, with Elephant Storage you rent the size of the warehouse as you need, adding or removing space accordingly – upgrading to another unit or scaling down when your business needs – helping your cash flow at the same time. The minimum storage period on these units is one month, with only two weeks' notice required when you are moving out, and no annual leases.
Fifthly, you can register your business at our address, using our business mailing address. You as assigned your own designated mailbox and key.
Use Elephant Click and Store for running your business, whether an established business, a start-up business, need overflow stock storage or seasonal storage. Elephant provides professional service and advice, with over 100 years of business experience behind us. We are here to help businesses grow.
Popular Stock Storage
Options

Searching Availability...